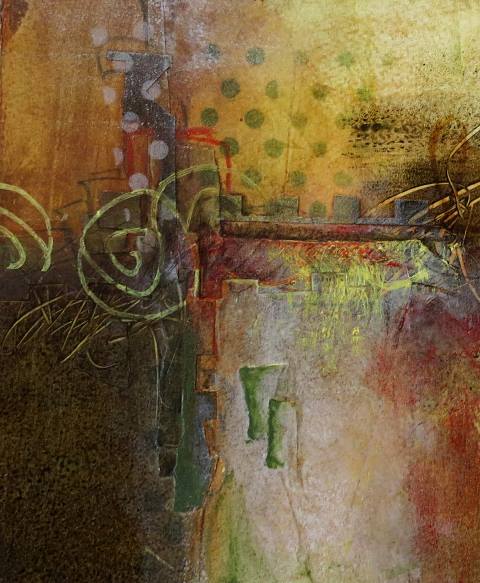 Collage papers
Acrylic paints
Stencils
Sponge rollers
Stamping
Collage papers,
Oh My!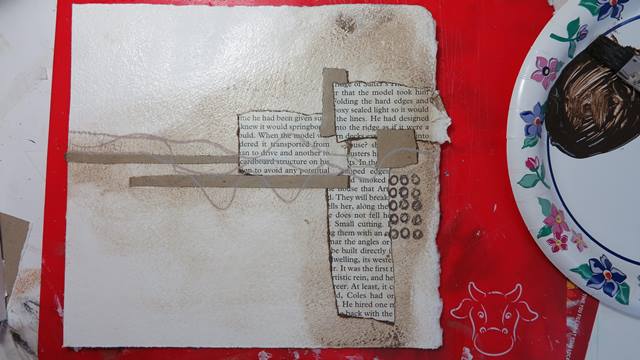 Paper, Book pages and Painted Drawing paper, Coated....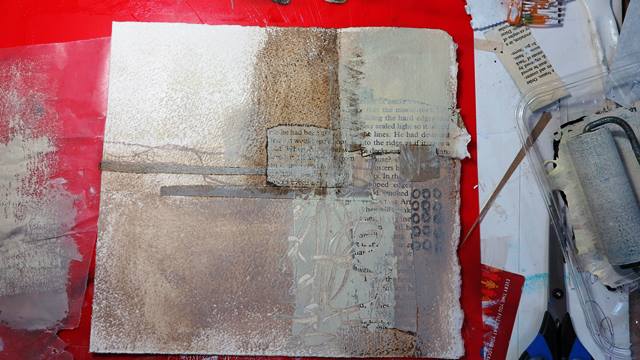 Pushing back, Covering up but revealing so much more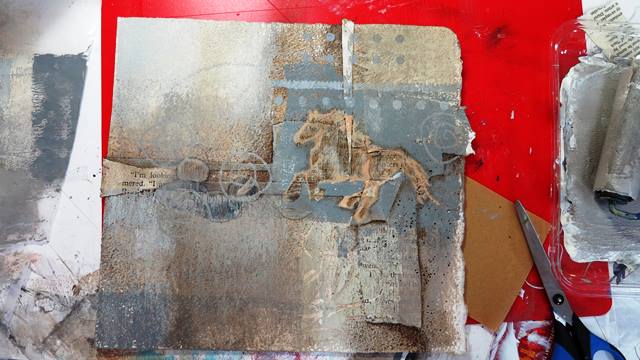 Watch and observe the steps in all these videos.
Available in days

days after you enroll

Introduction to the Tack Down process.
Available in days

days after you enroll

Layering the paper and mixed media
Use a House Iron and some Parchment Paper
I don't have a list of supplies but as you watch the videos you can see what I've been using and see what you have at home. Though saying that it's good to use Golden's Gloss Medium to coat your paper so you can continue on with the Tack Down Method of Collage.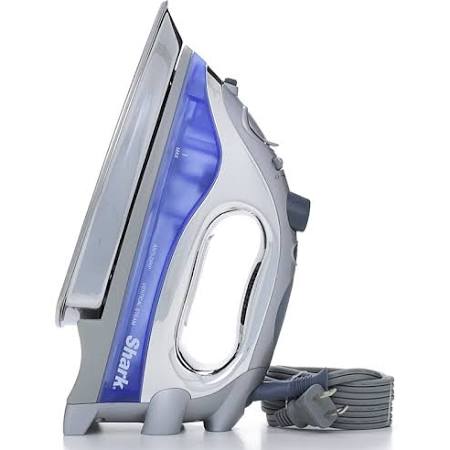 If you just starting out with Collage and don't understand Elements and Principles of Design,
visit some of these class available for you. Open to all levels.
Frequently Asked Questions:
Please be aware that some classes are set up in a drip formation, which is segments of the class available every few days.
When does the course begin and end?
The course begins as soon as your transaction is complete. After you sign up you have access to all the course information and can work at your own pace.
How long do I have access to this course?
You have access to this course as long as the instructor is able to keep teaching and the school is open, unless otherwise notified on the individual courses offered.
What level of ability is this course for?
This course is for anyone willing to learn more about design and composition. Be it for a beginner or more advance it works well for both
Videos-Do I need high speed internet for this course?
It is suggested to view videos with high-speed internet. All videos are not down loadable.
Is it that important to have all the supplies on the list?
Work with what you have though there are some techniques in advance courses that work best with set materials. Work with what you have around you first before going out and spend big dollars on supplies. I do prefer Golden's Gloss Medium over other brands
Is there an online community connected with this course?
Currently there is a Facebook Community. It's set up as Private community.
It is where everyone shares that have taken any of my classes.
What is the Refund Policy?
Once you are enrolled in the course, I am unable to offer a refund. You are able to receive the pdf's and video to watch. I encourage you to contact me if you have any questions prior to signing up.