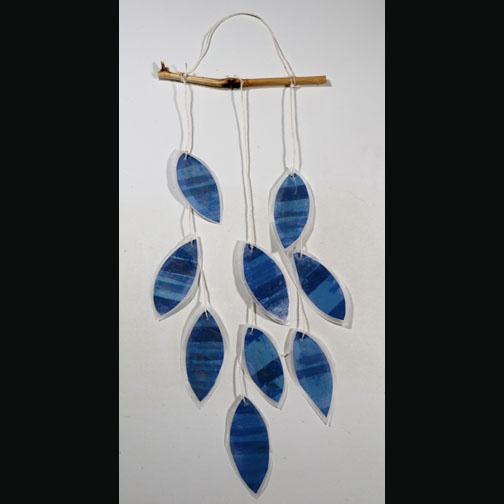 Select your Favorite Color
Here I've selected a nice Demin blue, one of my favorite colors but what if you create one with a variety of colors? Lets see what happens.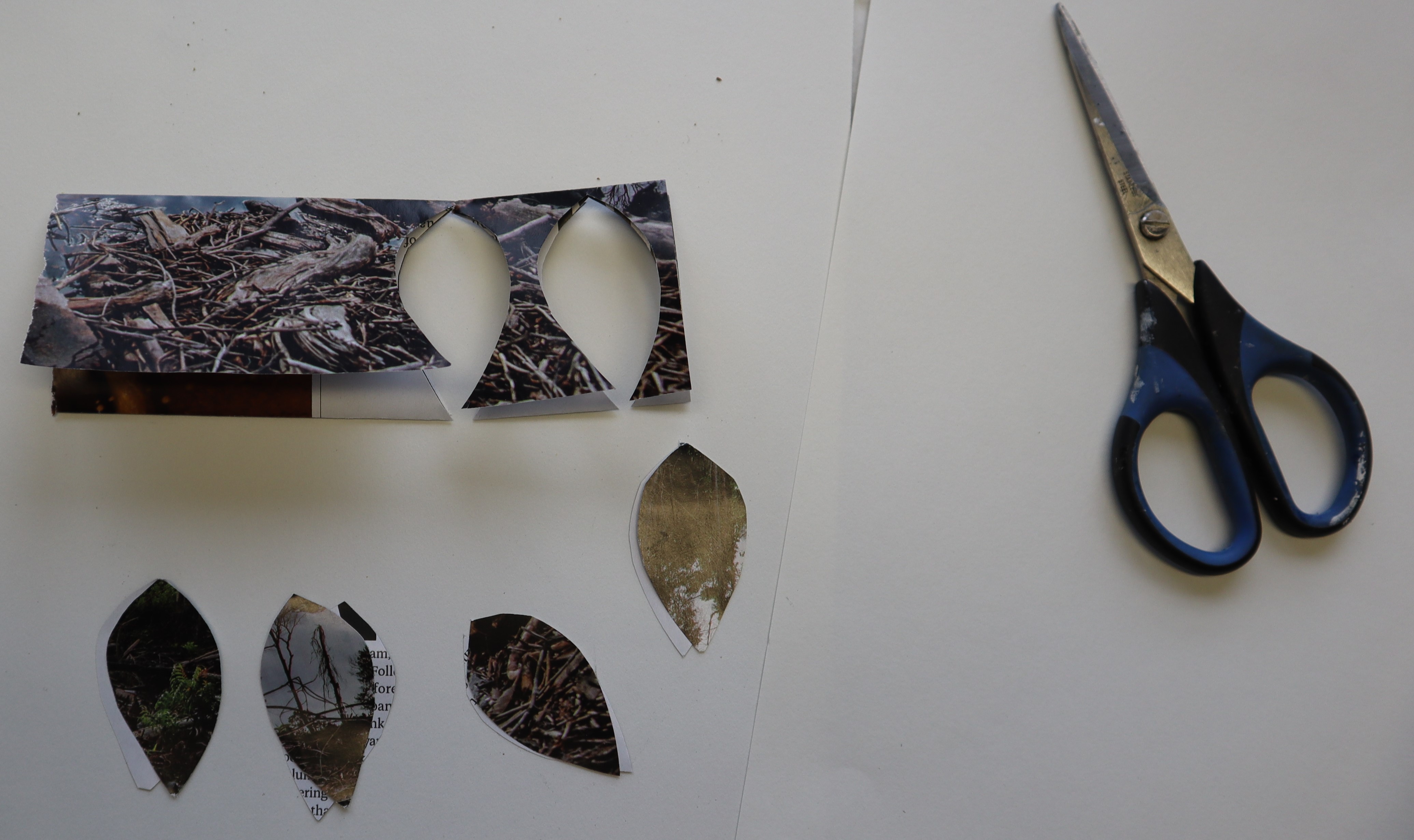 Cut your leaf shapes

I kept my shape simple for the purpose of the way they will touch each other and dangle.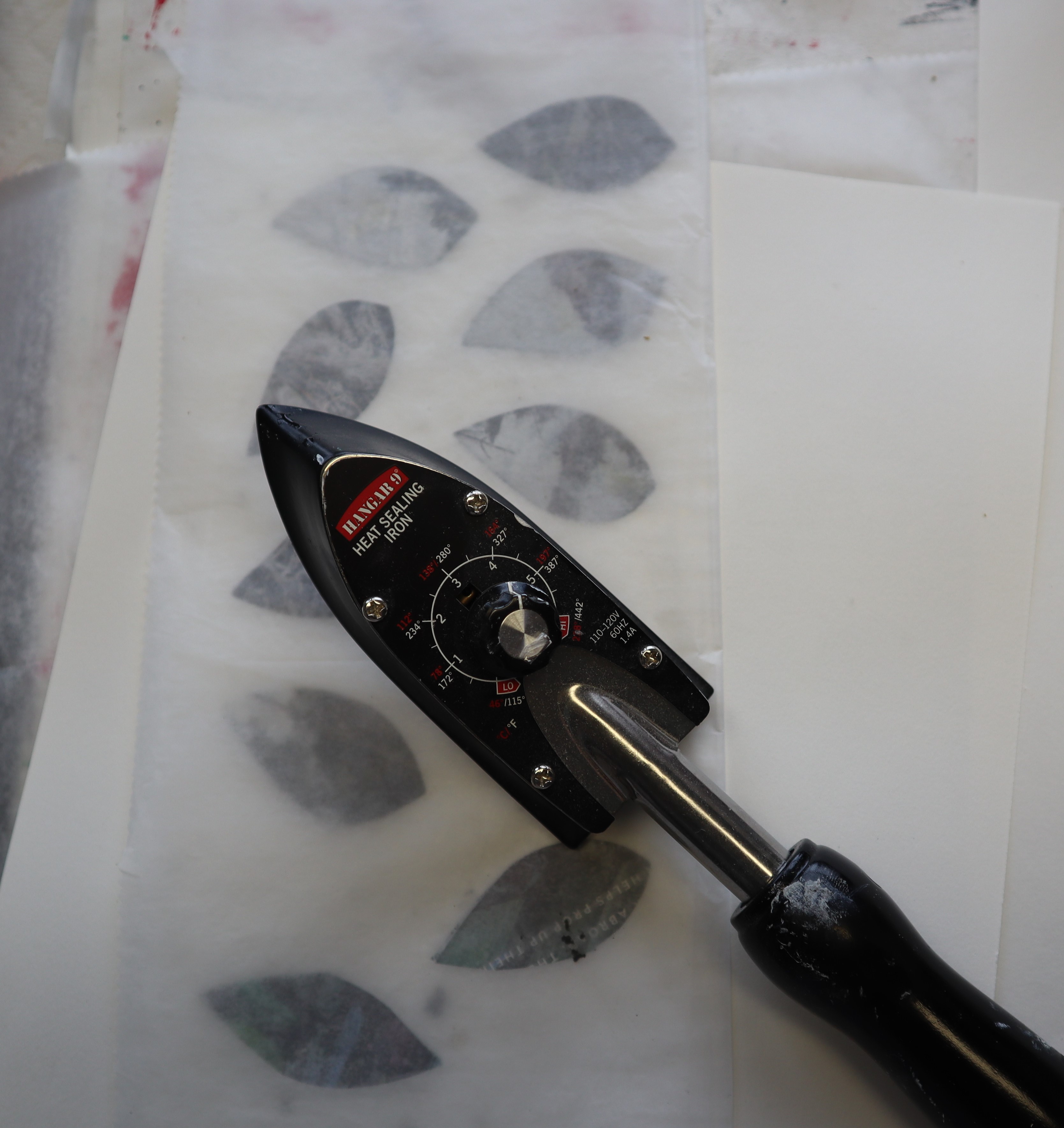 House Iron or Tack Iron

I use a heat seal iron or as I like to call it a tack iron. But you can use a house iron too. We just want to melt the wax around the magazine leaf.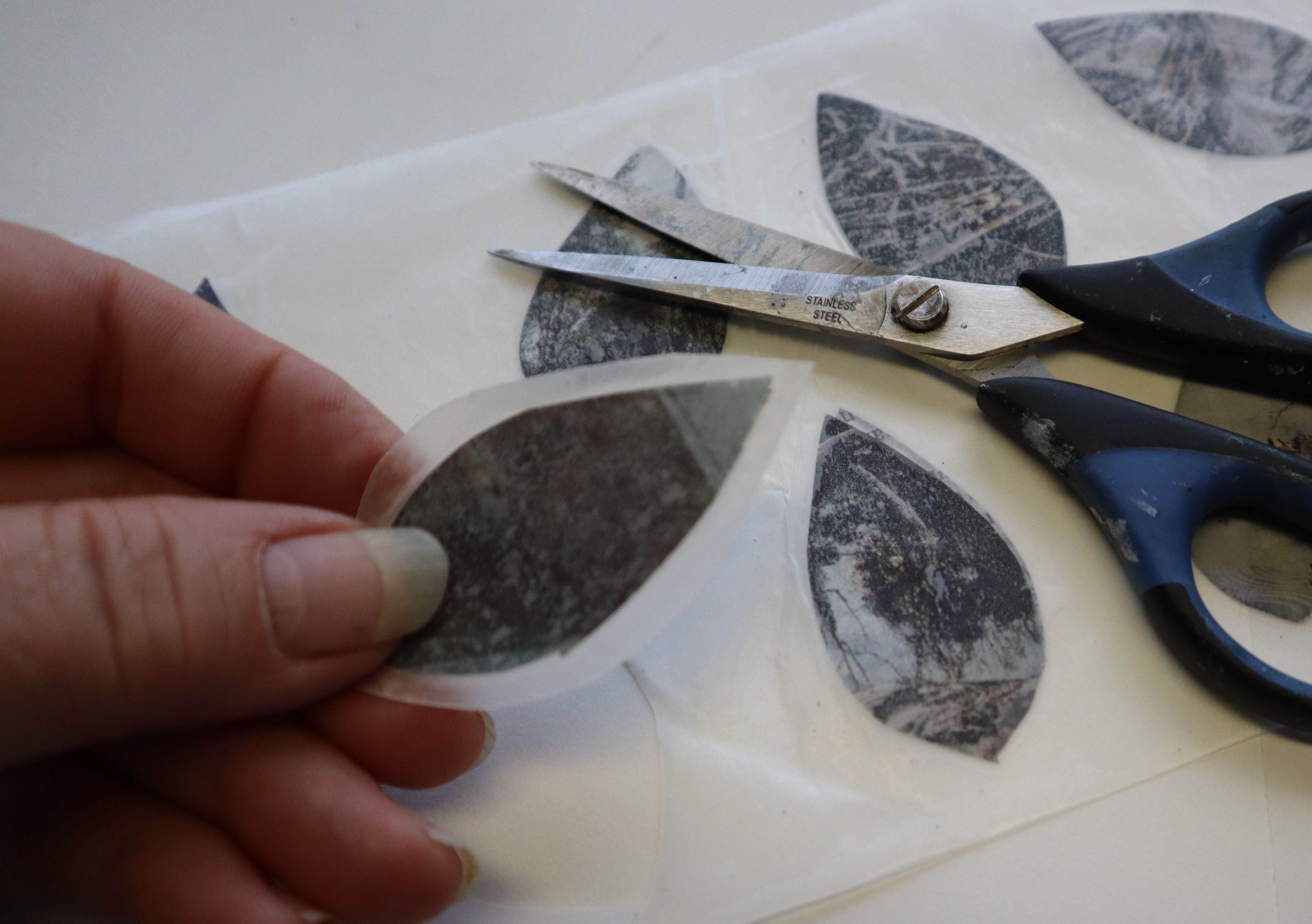 Trim around the leaf shape
You will need to trim around you leaf shape. Leaving some wax paper showing.


Hanging Leaf Mobile-Step by Step
What Colors will you pick?
Save the full image photographic images from the magazines that have the most color for your leaf mobiles. And find yourself a special stick.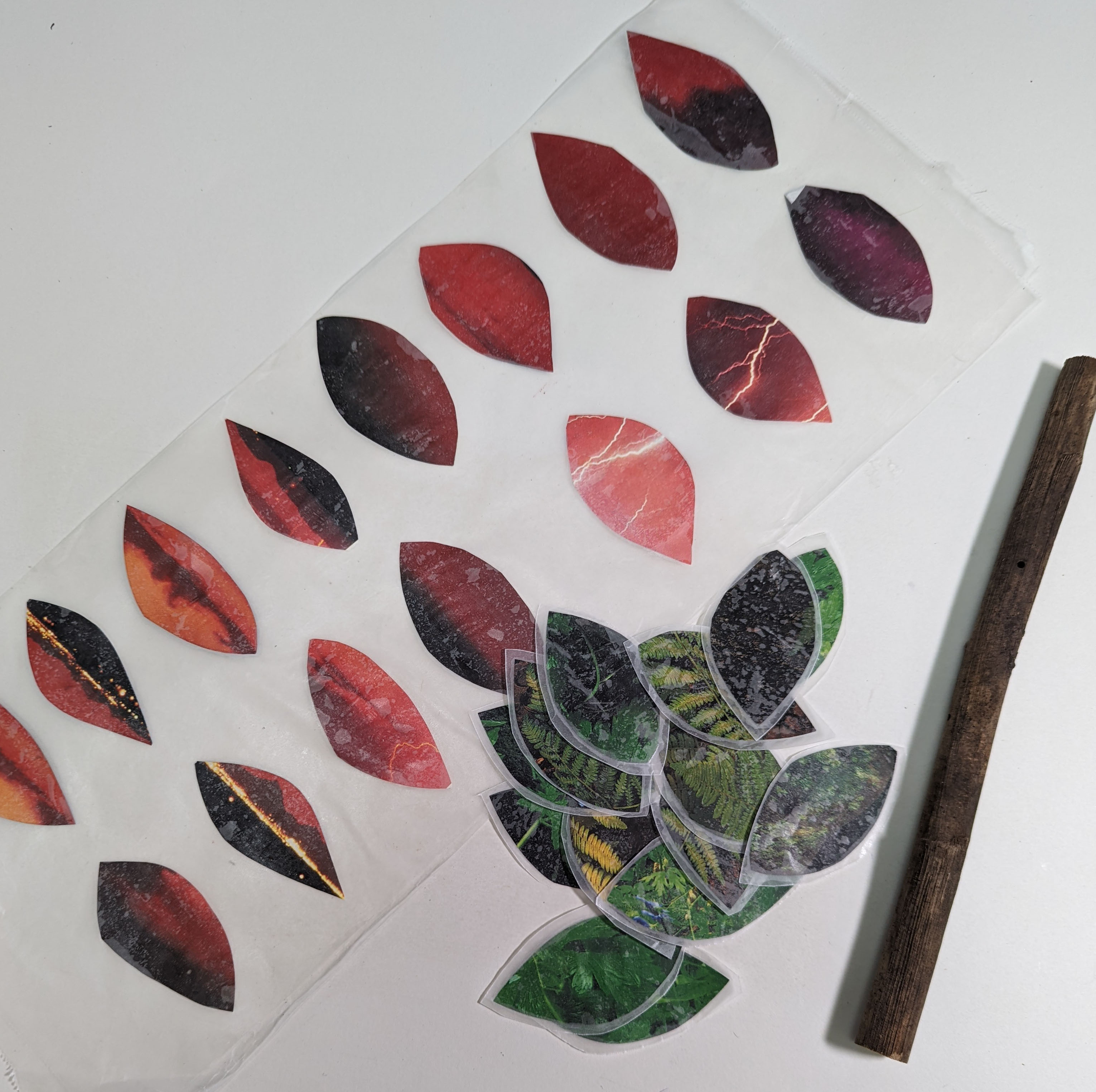 See what is also available for you

Laura has a whole bunch of online course and classes for you from beginners
to more advances and an introductory and a few free ones too.

Frequently Asked Questions:
Please be aware that some classes are set up in a drip formation, which is segments of the class available every few days.
When does the course begin and end?
The course begins as soon as your transaction is complete. After you sign up you have access to all the course information and can work at your own pace.
How long do I have access to this course?
You have access to this course as long as the instructor is able to keep teaching and the school is open, unless otherwise notified on the individual courses offered.
What level of ability is this course for?
This course is for anyone willing to learn more about design and composition. Be it for a beginner or more advance it works well for both
Videos-Do I need high speed internet for this course?
It is suggested to view videos with high-speed internet. All videos are not down loadable.
Is it that important to have all the supplies on the list?
Work with what you have though there are some techniques in advance courses that work best with set materials. Work with what you have around you first before going out and spend big dollars on supplies. I do prefer Golden's Gloss Medium over other brands
Is there an online community connected with this course?
Currently there is a Facebook Community. It's set up as Private community.
It is where everyone shares that have taken any of my classes.
What is the Refund Policy?
Once you are enrolled in the course, I am unable to offer a refund. You are able to receive the pdf's and video to watch. I encourage you to contact me if you have any questions prior to signing up.