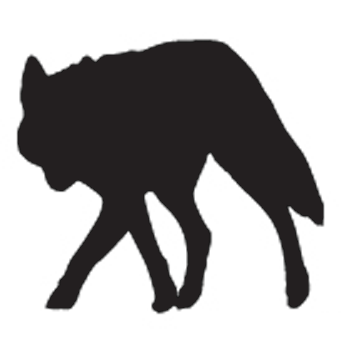 Great for a Group or Family
This course is free and offers beginning steps in collage and creativity. Using simple materials found around your home and at you local craft store you can create wonderful and whimsical animals for art and cards.  It's a great course for all ages and all levels. Every time you look at them they put a smile on your face and warmth in your heart. 
There are two ways to approach this project give them both a try.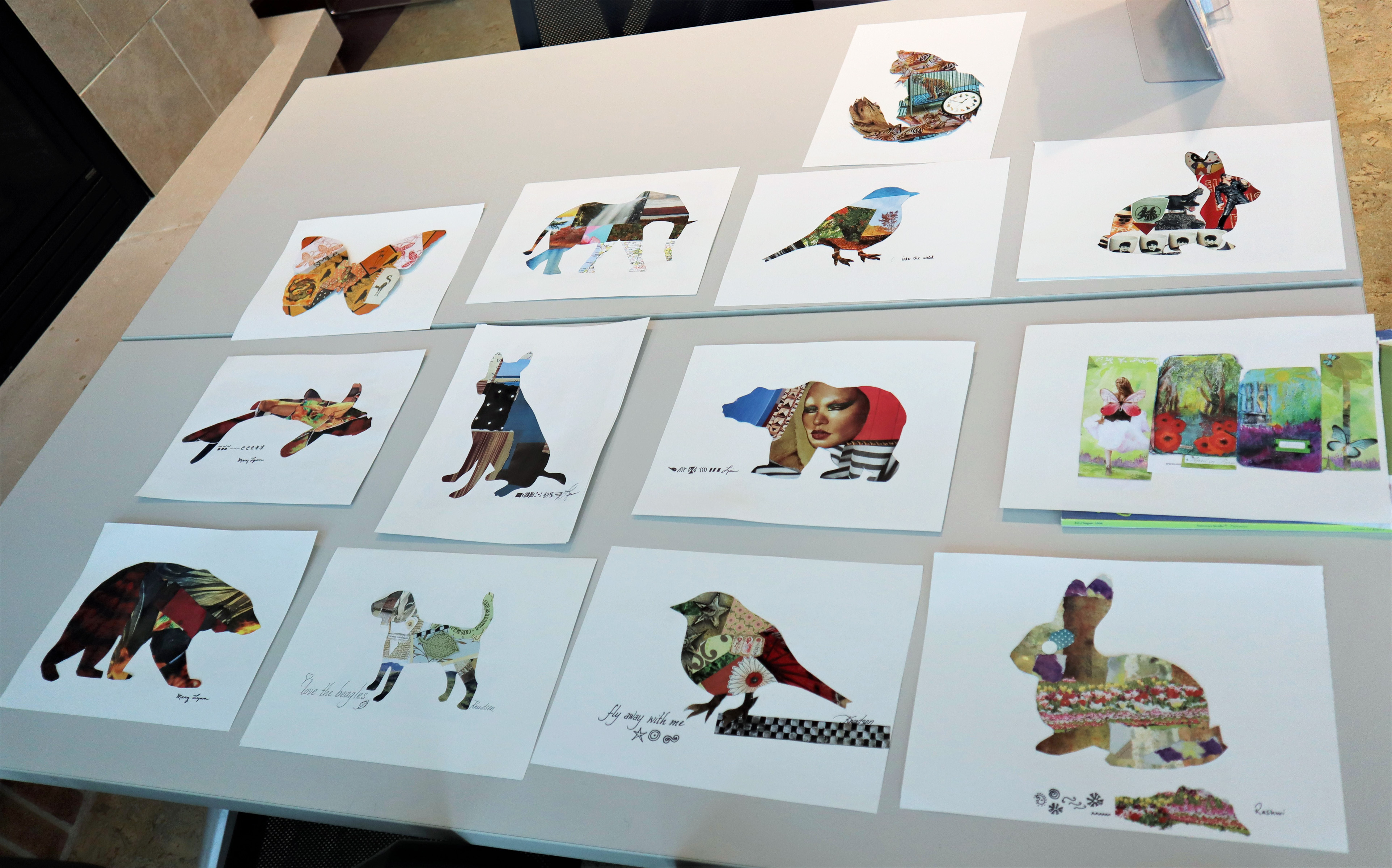 What a wonderful Group of Creatures
Can you see them as cards, I c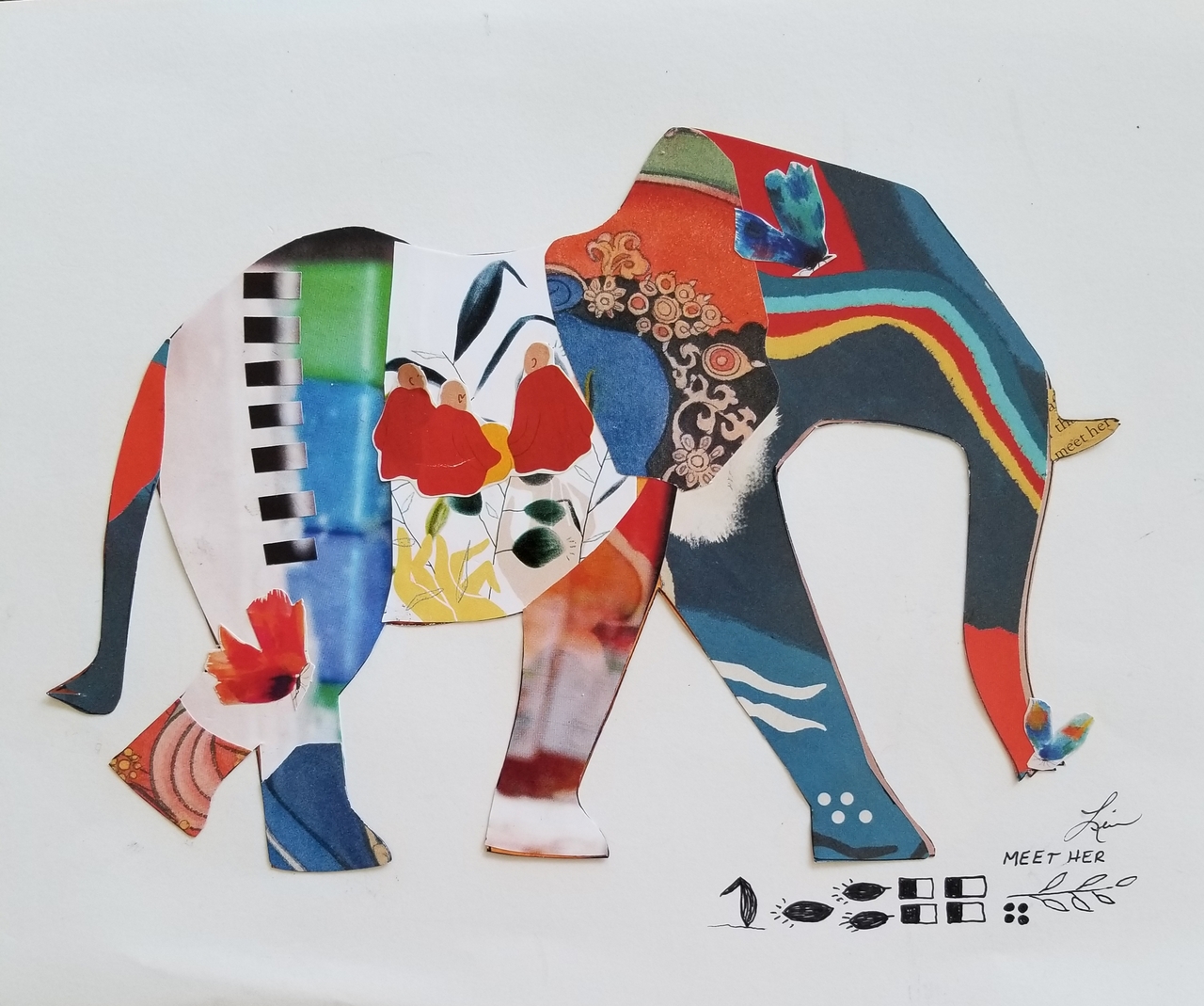 Elephants are always a favorite
See the patterns in the collage they are repeated as a symbol signature at the bottom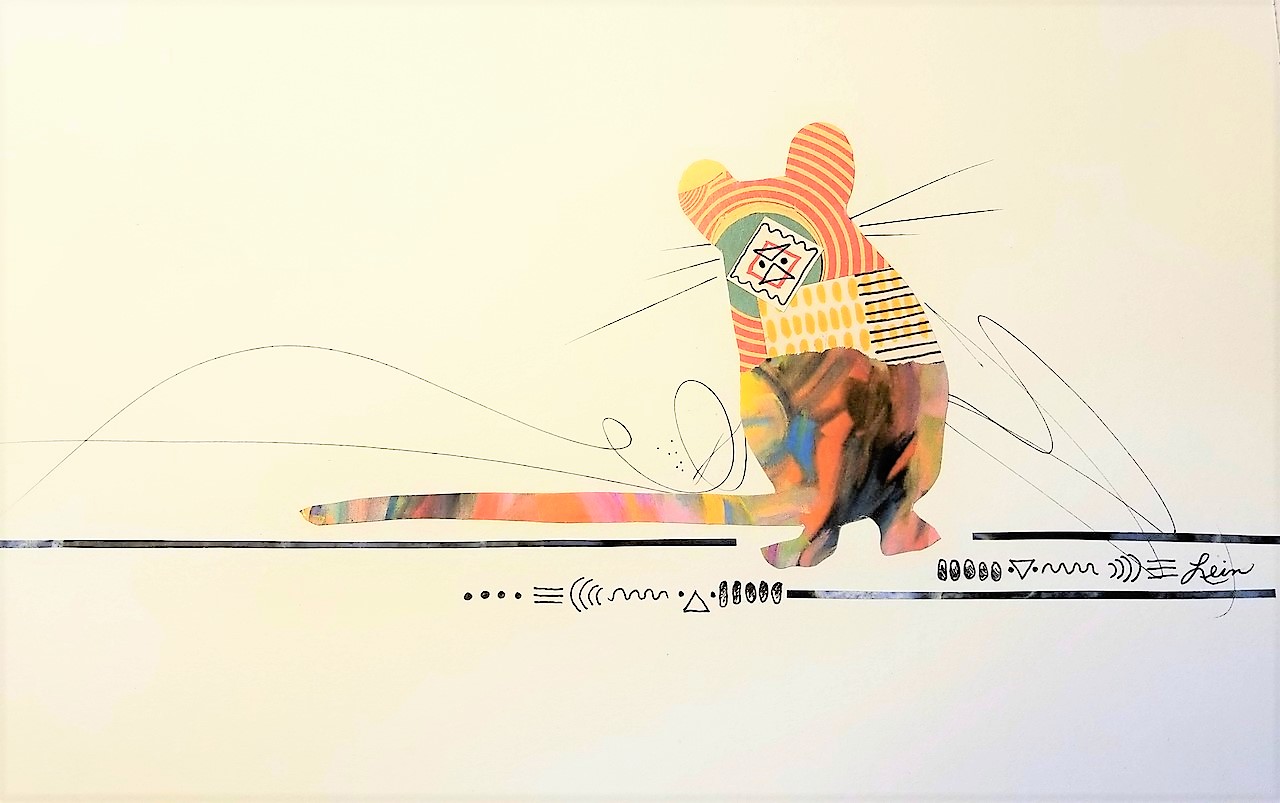 Oh the Little Mouse
Add a whimsical gestural line for great energy
Animal silhouettes work prefect for this projects
Could you see some wonderful fun colors and patterns instead of the solid black area. You could do color studies too.

View the classes available
Here a few of the classes we have available to take. If you want to see more be sure to check out the View All Products button after this selection.
Frequently Asked Questions:
When does the course begin and end?
The course begins as soon as your transaction is complete. After you sign up you have access to all the course information and can work at your own pace.
How long do I have access to this course?
You have access to this course as long as the instructor is able to keep teaching and the studio is open, unless otherwise notified on the individual courses offered.
What level of ability is this course for?
This course is for anyone willing to learn more about design and composition. Be it for a beginner or more advance.
Videos-Do I need high speed internet for this course?
It is suggested to view videos with high-speed internet.
Is it that important to have all the supplies on the list?
Work with what you have though there are some techniques in advance courses that work best with set materials. Work with what you have around you first before going out and spend big dollars on supplies.
 Is there an online community connected with this course? Currently there is a Facebook Community, Lonecrow Collage Studio. It is where everyone shares that take all of my classes.
 What is the Refund Policy? Once you are enrolled in the course, I am unable to offer a refund. I encourage you to contact me if you have any questions prior to signing up.