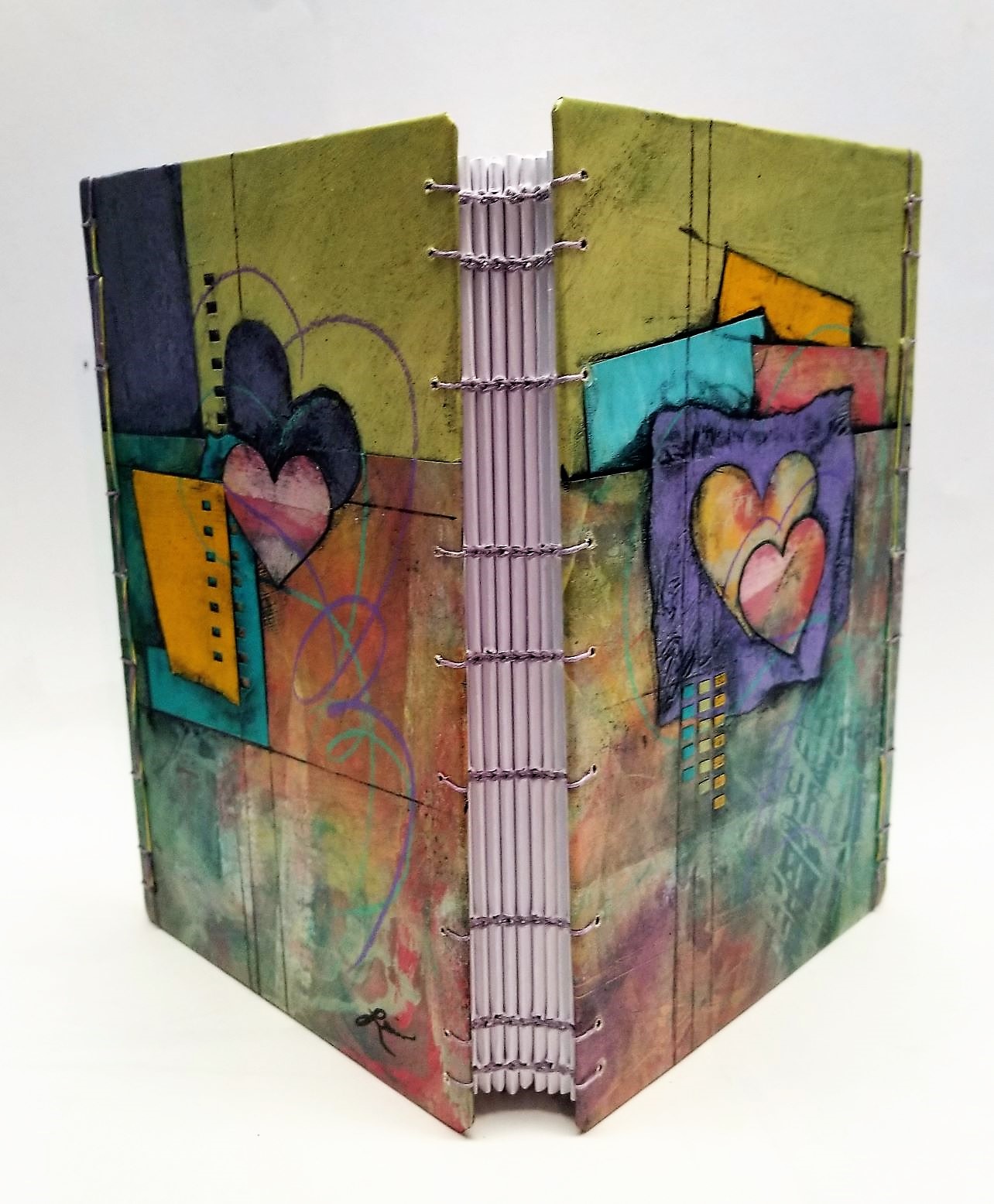 Collage Front and Back Cover
Using a tack iron and coated collage papers you can tack down your Book covers front and back before you stitch everything together.
Coptic Stitch Book Binding


When I first saw this style of book binding I just had to learn how to do it. But all the books out there that showed how to do it got me confused pretty fast. So a dear friend, invited me to her home and we sat side by side, one to one and created a Coptic stitch journal. I have to share I went home and made another one right away so I wouldn't forget the whole process.  
I created this course for those that would like to learn. 
The stitch is a chain link stitch that connect one sections to the next. 
A signature is a group of papers sewn together, I personally like to keep my signature about 10 pages. They are folded and holes are poked through with a template so everything stays in line. 
Folio is one sheet of paper folded in half, a group of folios pocketed inside one another becomes a Signature. 
Template is a measured guide made for each book to its size that will allow you to make sure you poke the holes for good alignment. 
A book cradle is the structure that houses and holds the signature in line so they can be poked with the awl to create the holes for sewing. You will have the opportunity to make your own book cradle with in this course. 
Wax thread is a wonderful thread to use, when pulled tight it locks in the stitches. 
Book board is sold on bookbinding sites but I like to recycle and use my watercolor pad from the back of whole pad of paper. You know, the thick board that the papers is glued to. What ever board you use, it needs to be thick. This will also be used for your Book Cradle.  Chipboard, and book board at your local art supply retailers or you can order it on line. See Supply list link.
Collage to cut and paste papers to a surface and it is what I do to the cover of the boards. Keeping them unique and fun. I use a Tack iron to fuse them on to the board. 
Gloss medium is use for the process of the collage method. The layer of gloss that is applied to all the surfaces of paper and board are what is fused together with a house iron or a heal seal iron. aka, Tack Iron. 
Awl is a tool that can poke a hole through paper, some woods, leather and other materials. 
A hand drill is a simple tool to use to drill holes through the boards if you have one, Friskar makes a nice one. Or you can use an awl just need a bit more elbow grease to push it through. 
And if your interested in another great tool, which helps to form a crisp fold by running the side of the Bone tool down the length of the folded paper. I use them but not all the time. 
This describes the tools and process a bit before you get to involved.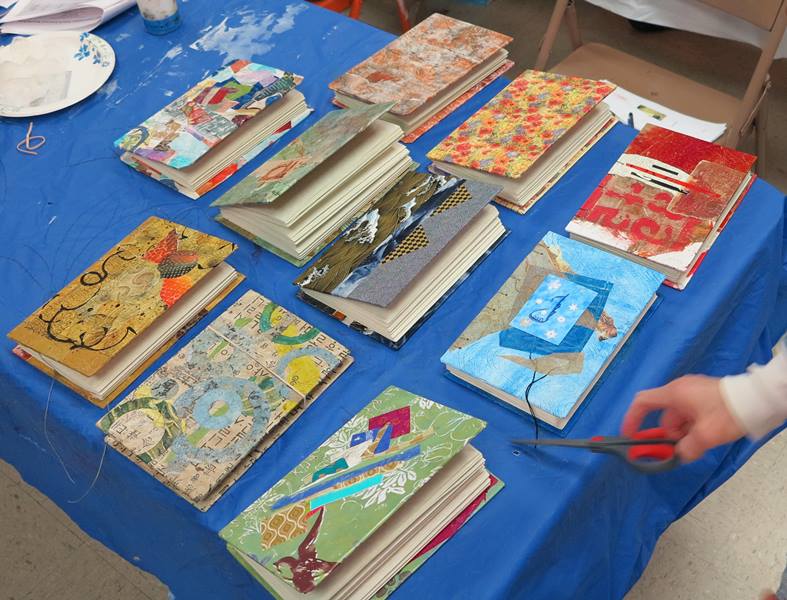 Show and Tell from a Coptic Stitch Workshops
Everyone made a Journal, something I do strongly suggest it prepare yourself to make a few journals. One right after another, the practice presents a better understanding and deeper memory of the steps.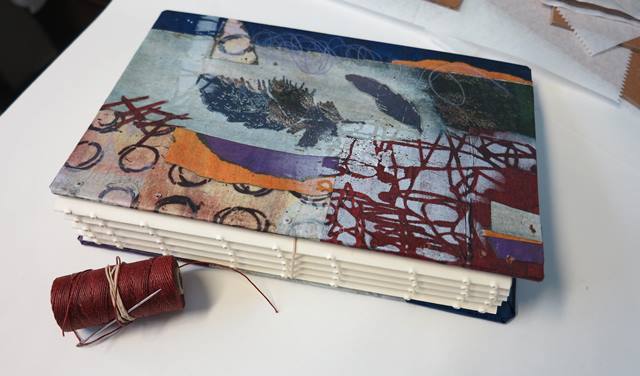 I like to purchase my Wax Book Threads from Volcano Arts. Sign -up for their newsletter for the sales on the wax threads periodically.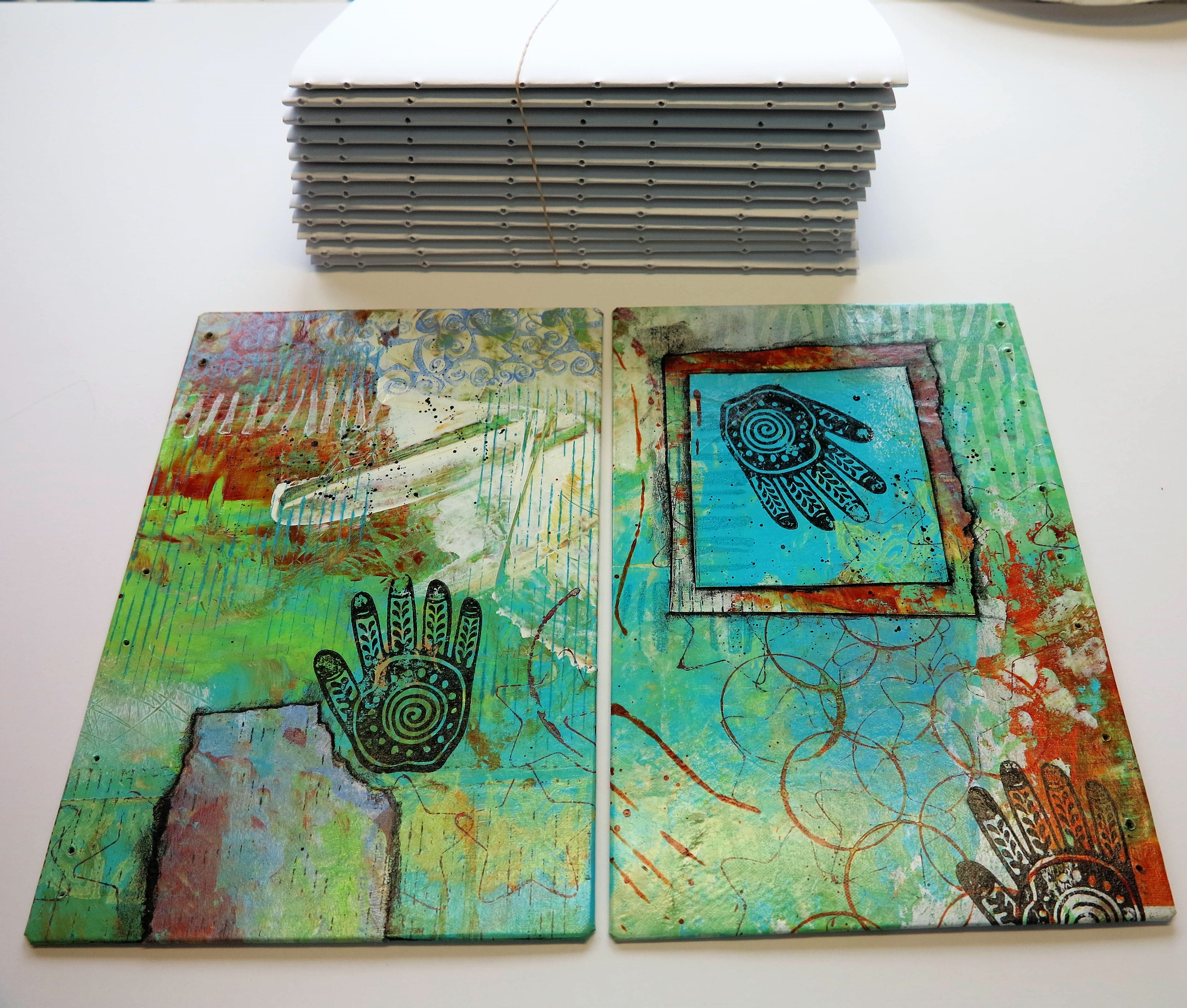 Have some fun with your design, don't worry that the front and back don't match. As long as you use the same paper it will work out just fine.
Take your time and enjoy the process of making your own Coptic Stitch Journal.
Available in days

days after you enroll

Let us begin
Available in days

days after you enroll

Coptic Stitching
Available in days

days after you enroll

Additional Information
In the Collage Classes that is taught in Lonecrow Studio they are not in a sketchbook we will be use an irons and coating of papers.
When we aren't working with a tack iron, we are usually in a sketchbook with magazines and a glue stick.
List if some irons that can be used:
House Iron General house Iron works, No Steam though.
Heat Seal Iron, "Tack Iron"
Always use a safety release sheet between the iron and coated papers like parchment paper.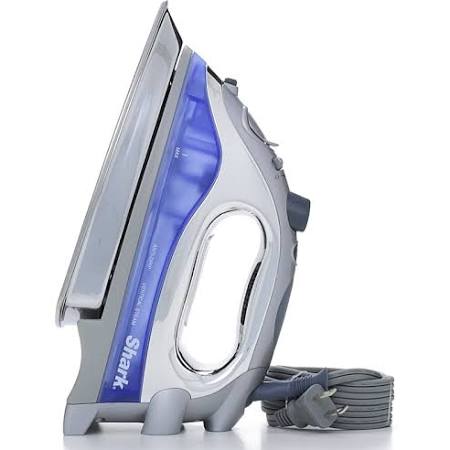 Collage, Mixed Media and Book Art Classes
Frequently Asked Questions:
How do you get Help with Login In? If you having trouble getting into Lonecrow Studio, after you have already signed up and paid, please know your information is not stored with the instructor. Try clearing you cookies, try again then please check the Help Link Save your login information.
When does the course begin and end?
The course begins as soon as your transaction is complete. After you sign up you have access to all the course information and can work at your own pace.
How long do I have access to this course?
You have access to this course as long as the instructor is able to keep teaching and the school is open, unless otherwise notified on the individual courses offered. Don't let your course expire on the Shelf. Like an old can of beans in the pantry....something I do often in my house.
What level of ability is this course for?
This course is for anyone willing to learn more about design and composition. Be it for a beginner or more advance it works well for both
Videos-Do I need high speed internet for this course?
It is suggested to view videos with high-speed internet.
Is it that important to have all the supplies on the list?
Work with what you have though there are some techniques in advance courses that work best with set materials. Work with what you have around you first before going out and spend big dollars on supplies. I do prefer Golden's Gloss Medium over other brands
Is there an online community connected with this course?
Currently there is a Facebook Community. It's set up as Private community.
It is where everyone shares that have taken any of my classes.
What is the Refund Policy?
Once you are enrolled in the course, I am unable to offer a refund. You are able to receive the pdf's and video to watch. I encourage you to contact me if you have any questions prior to signing up.